22 Feb

Great Review from Publishers Weekly's BookLife!

From Publishers Weekly's BookLife

Read the full review at Publishers Weekly's BookLife!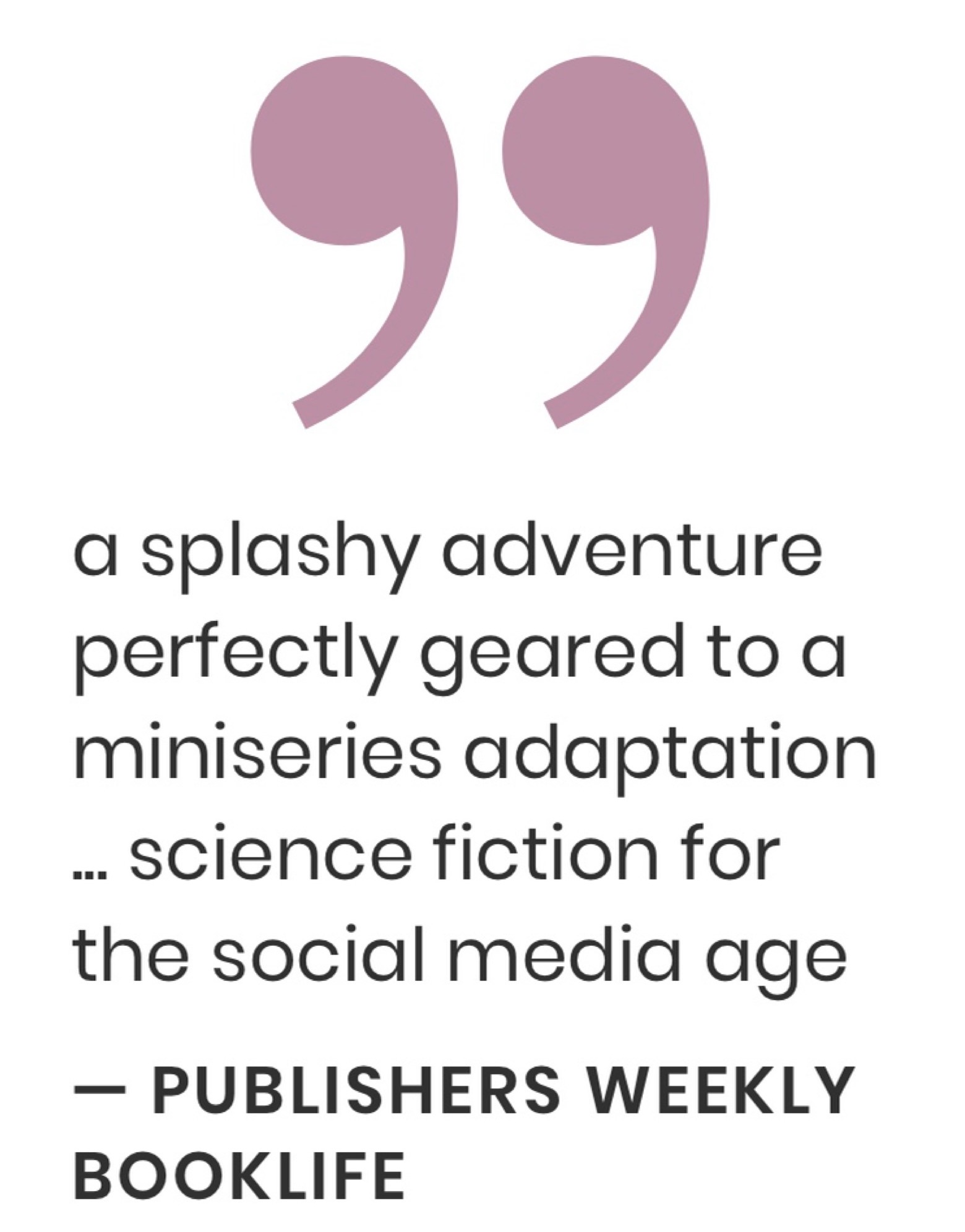 Lopez's clever first RNWY Universe social satire is science fiction for the social media age. In 2399, celebrity can be created or destroyed in a flash, thanks to cancel culture, superficiality, and short attention spans. Social indexes such as Super-Ping display how many billions saw and reacted to a pithy phrase or photo, with instant effects on an influencer's popularity. At Fashion Week, which is now interplanetary, reality TV star Samantha is trying to boost her falling numbers, while fashion icon Pablo, the 336-year-old father of sentient artificial intelligence, is making a rare appearance. Both of them also happen to be brilliant scientists, and when they discover a scheme involving the leader of a death cult, an AI with a grudge, and an alien race, they team up to save the day.
Thorough worldbuilding, brisk storytelling, plenty of visual details (and a handful of glossy but static digital illustrations), and an expansive plot make this splashy adventure perfectly geared to a miniseries adaptation. There's a fine line between a fast-paced story and one that is frenetic, and Lopez sometimes has a few too many plotlines going at once, but readers who identify with the stimulus-hungry dopamine fiends of the RNWY universe will have no trouble keeping up.
The protagonists are the story's beating heart. Samantha is a genius who developed technology that can turn a lipstick into a space-age motorbike, but other scientists assume she's vapid and ignore her inventions. Pablo, a romantic and idealist, has been searching the galaxy for his lost love for a century. AIs DIVA, Sartoria, and DOS contribute strong personalities and humor. Though the story can feel overstuffed, it has a core of sincerity that shines through and keeps the satire from ever feeling mean-spirited. This witty send-up of contemporary celebrity culture will earn plenty of wry laughs.
Takeaway: Anyone immersed in pop culture and social media will enjoy this witty send-up of contemporary celebrity trends.
Great for fans of Hank Green's An Absolutely Remarkable Thing, Catherynne M. Valente's Space Opera.